In the Back to the Future franchise, the DeLorean time machine is a time travel device made by retrofitting a DMC DeLorean vehicle with a flux capacitor. The car requires 1.21 gigawatts of power and needs to travel 88 miles per hour (142 km/h) to initiate time travel. Observers outside the vehicle see an implosion of plasma as the vehicle disappears, leaving behind a trail of fire aligned with the DeLorean's tires (which can also appear in midair), while occupants within the vehicle see a quick flash of light and instantaneously arrive at the target time in the same spatial location (relative to the Earth) as when it departed. In the destination time, immediately before the car's arrival, three large and loud flashes occur at the point from which the car emerges from its time travel. After the trip, the exterior of the DeLorean is extremely cold, and frost forms from atmospheric moisture all over the car's body. Vents on the back heat the vehicle after time travel.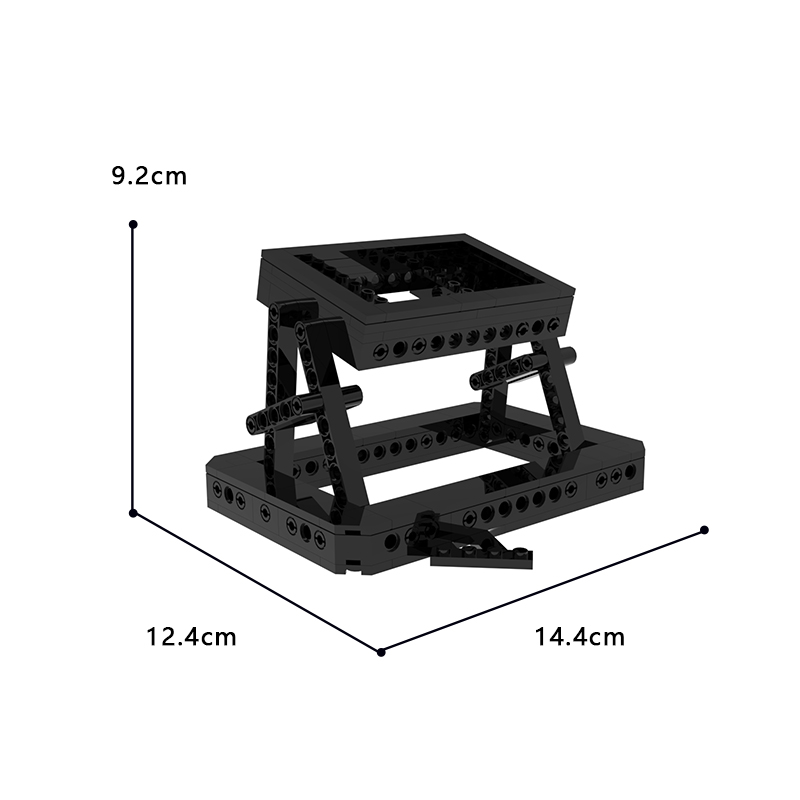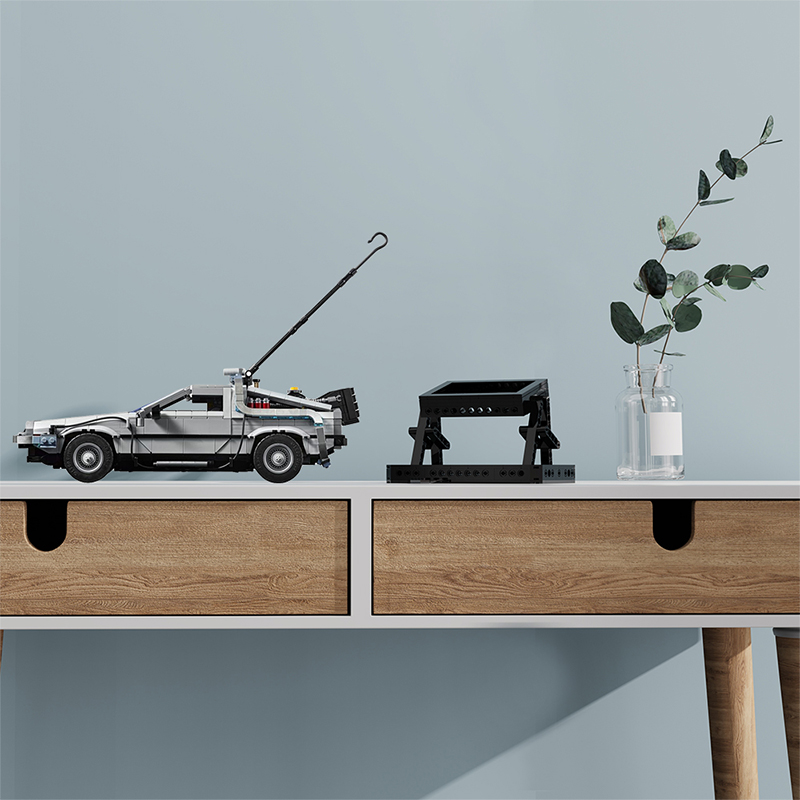 10300 Back to the Future Time Machine Custom Stand MOC-110394 Movie with 117 Pieces is a set in the Movie collection. This MOC-110394 comes with an instruction PDF which is easy to build and find the missing pieces.
The MOC-110394 includes high-quality bricks, made from 100% ABS plastic so extremely safe for children, can be replaced with other brands on the market.
For MOC products, we do not provide any printed parts by default, please use ordinary parts of the same colour instead, except for the brickheadz's eyes. And the part color replacement is mentioned on the second page of the instruction.
There is no original box, but we guarantee our products are of guaranteed quality and they will be individually packaged and numbered for easy installation.