A-Team Van MOC 5945 Technic Designed By Chade With 1710 Pieces
The black and metallic grey GMC Vandura van used by the A-Team, with its characteristic red stripe, black and red turbine mag wheels, and rooftop spoiler, has become an enduring pop culture icon. The GMC Vandura used on the A-Team movie was also on display at the 2010 New York International Auto Show.
A-Team Van MOC 5945 is an innovative MOC set designed by Chade. The model features:
– 1x L motor at 1:67
– 1x Servo
– 1x M Motor for side door
– 1x M Motor for back doors
– functional doors & hood
– battery access under van
– working front lights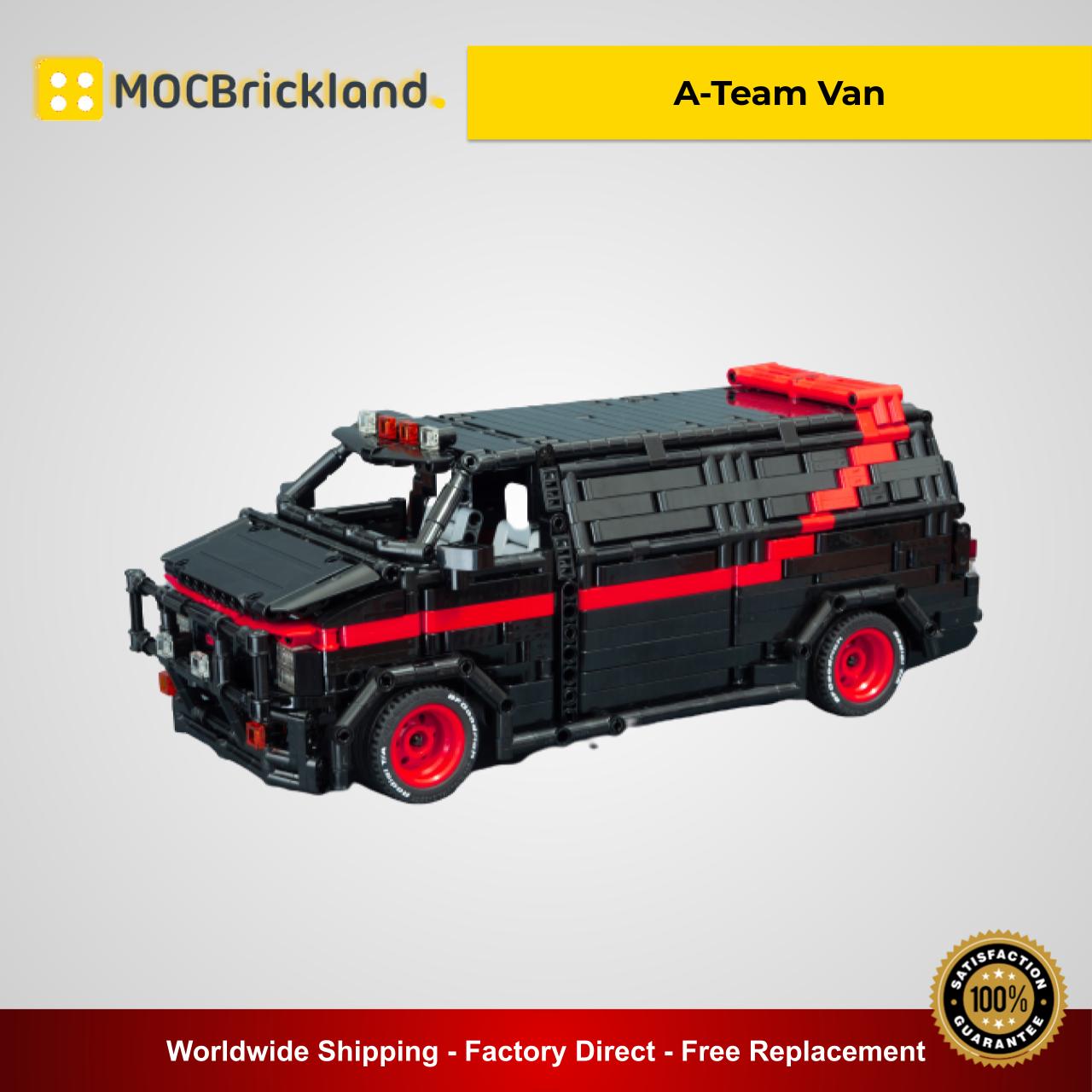 PRODUCT DETAIL:
+ Including 1710 high-quality bricks
+ Dimensions: Length: 42 cm – Width: 17 cm – Height: 16 cm
+ Provided with PDF Building Instruction
NOTE !
This product does not have any stickers and electronically printed blocks. The instruction is only for reference and is subject to the actual parts package.