Brickastle Water Park MOC 19001 Modular Building Alternative LEGO 70657 Designed By Huaojozu With 2423 Pieces
Brickastle Water Park MOC 19001 is an innovative MOC set designed by Huaojozu. This corner modular features two sections – the Brickastle building and the nearby Water Park. In the park you can find an olympic sized pool complete with swimming lanes and starting blocks, as well as a trophy to compete for. There are 2 diving boards at varying heights and 3 sets of slides, each with a different adrenaline rating. We have a clear display for both the time and the temperature of the water (in Celsius) to keep you informed.
While you're standing in line to get tickets, you can buy some snacks and drinks at the first booth. We offer an assortment of yummies, ranging from sea food to biscuits.
The interior of the Brickastle building features the two booths, one for food and the other for tickets and storing any clothing and valuables (including a safe). You can also find two changing room booths near the entrance to ensure your privacy.
The second floor contains the apartment of the Brickastle brand owner, complete with a bedroom and other assorted furniture. It also has a ladder leading to the roof, where the real fun awaits. If you're lucky enough to get invited to the rooftop party, you can enjoy the private pool, open bar and the highest diving board in all of Brickopolis.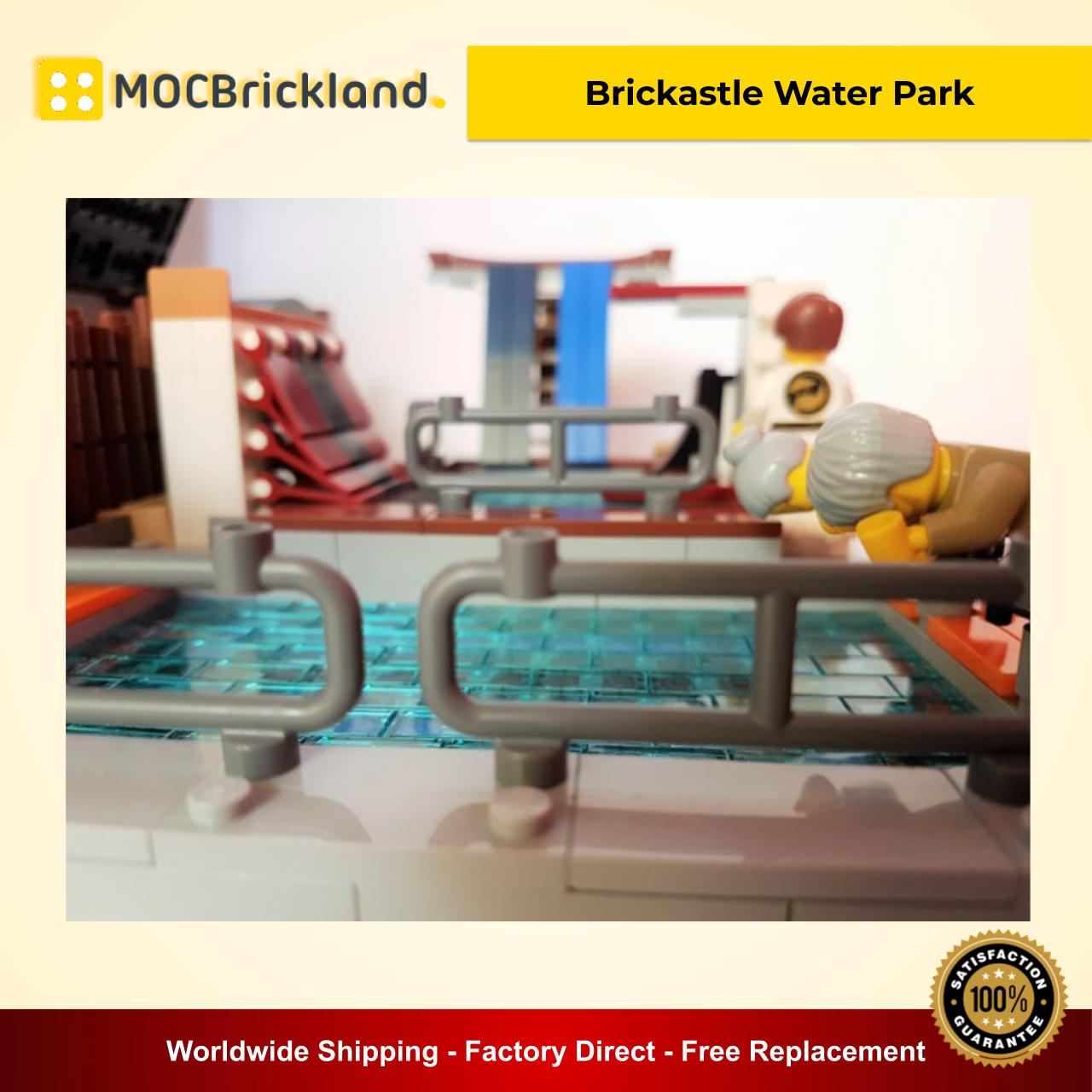 PRODUCT DETAIL:
+ Including 2423 high-quality bricks
+ Provided with PDF Building Instruction
NOTE !
This product does not have any stickers and electronically printed blocks. The instruction is only for reference and is subject to the actual parts package.