Mini Scale Destroyer Over Jedha MOC 47569 Star Wars Designed By Dopey1479 With 698 Pieces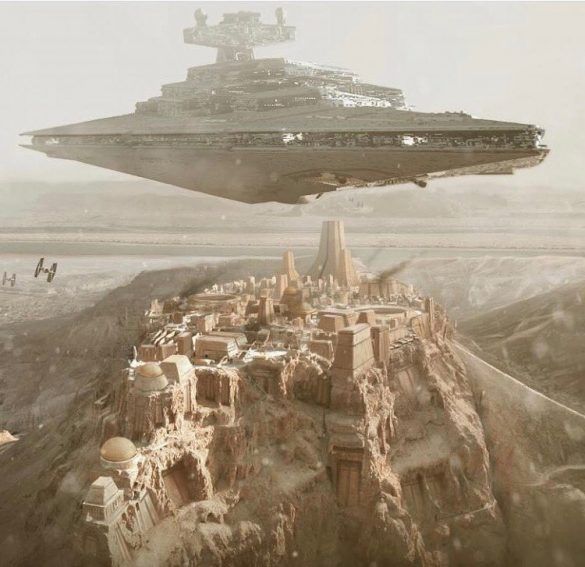 Jedha City, also known as the Holy City, NiJedha or simply Jedha, was an ancient walled city located on the desert moon of Jedha. In the city was the ancient Temple of the Kyber, a great temple held sacred by those who followed the teachings of the Church of the Force. For some time before the Battle of Yavin, the Galactic Empire had occupied the city, an action that was met with firm resistance by Saw Gerrera's Partisans. Jedha City was destroyed by a single-reactor superlaser blast from the newly-operational Death Star.
Mini Scale Destroyer Over Jedha MOC 47569 is a great MOC set capturing the amazing scene of the star destroyer over Jedha city.  This model is designed by Dopey1479.
PRODUCT DETAIL:
+ Including 698 high-quality bricks
+ Provided with PDF Building Instruction
NOTE !
This product does not have any stickers and electronically printed blocks. The instruction is only for reference and is subject to the actual parts package.