The Great Wall Modular Buildings WANGE 6216 with 1517 pieces
The Great Wall of China is the collective name of a series of fortification systems generally built across the historical northern borders of China to protect and consolidate territories of Chinese states and empires against various nomadic groups of the steppe and their polities.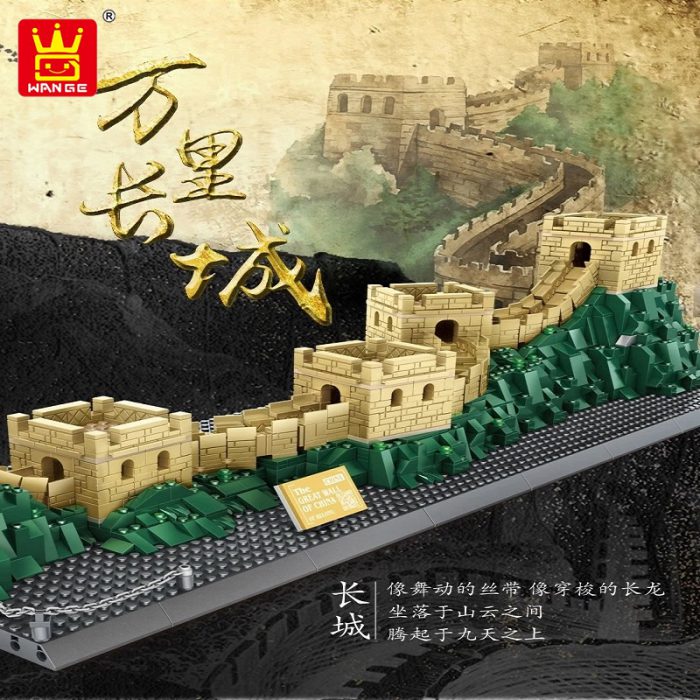 PRODUCT DETAIL
Modular Buildings WANGE 6216 The Great Wall is  an innovative bricks version, produced by 18KFactory.
Products include 1517 high-quality bricks, made from 100% ABS plastic so extremely safe for children, can be replaced with other brands on the market.

Dimensions: 50 x 40 x 11 cm

Modular Buildings WANGE 6216 The Great Wall

is provided with a detailed manual so it is easy to build, easy to find the missing piece.
NOTE: The product does not include any printed parts. All the printed parts will be replaced by the ordinary parts.