CREATOR MOC 14898 The Iron Giant – I Am Not a Gun by Buildbetterbricks MOCBRICKLAND
Do you ever wish you could become friends with Iron Giant like Hogarth?
At that point we are eager to reveal to you we have made the Classic Robot from the motion picture as a Custom MOC set! Reproduced in high detail from head to toe, he has 27 explanations enabling you to effectively redo his posture in an assortment of positions so he seems as though he came straight out of the motion picture and show him like crafted by craftsmanship he is on your rack or work area. Estimating roughly 32cm tall he makes a definitive present for any devotee of the Iron Giant, or of Iron Giants all in all.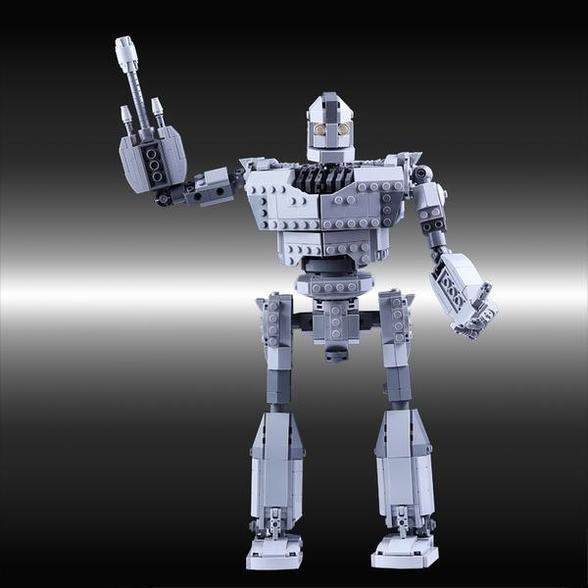 Item specifications:
818 Pieces made from high-quality
100% ABS plastic Technic Bricks – to ensure years of durability, even with constant use. Brand new and complete with custom packing.
Easy-to-follow instruction diagrams with instruction – sent electronically via email.
Please note this stands not a Lego branded item, but is 100% compatible with MOC and can be easily modified or expanded to make your imaginations a reality!
Not available at high street stores!
NOTE!
The product package does not contain stickers and is electronically printed. The printed parts are replaced by ordinary parts and do not contain third-party accessories. The manual and renderings are for reference only and are subject to the actual parts package.