The Legend of Zelda: The Wind Waker is a 2002 action-adventure game developed and published by Nintendo for the GameCube. The game is set on a group of islands in a vast sea, a departure for the series. The player controls the series protagonist Link as he attempts to save his sister from the sorcerer Ganon and becomes embroiled in a struggle for the Triforce, a sacred wish-granting relic. Aided by allies including pirate captain Tetra – an incarnation of Princess Zelda – and a talking boat named the King of Red Lions, Link sails the ocean explores islands and traverses dungeons to acquire the power necessary to defeat Ganon. Wind, which facilitates sailing, plays a prominent role and can be controlled with a magic conductor's baton called the Wind Waker.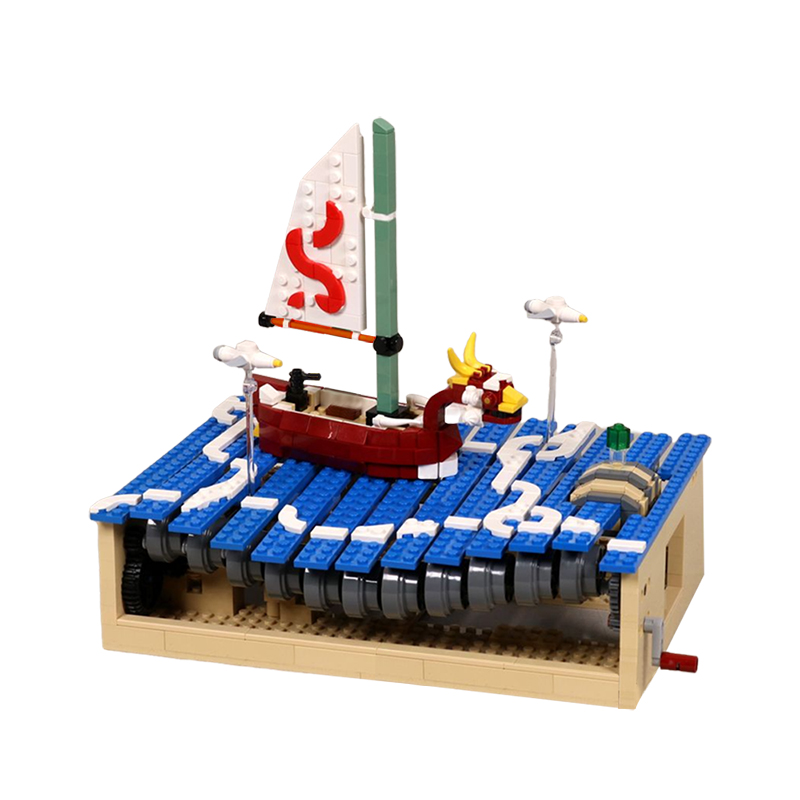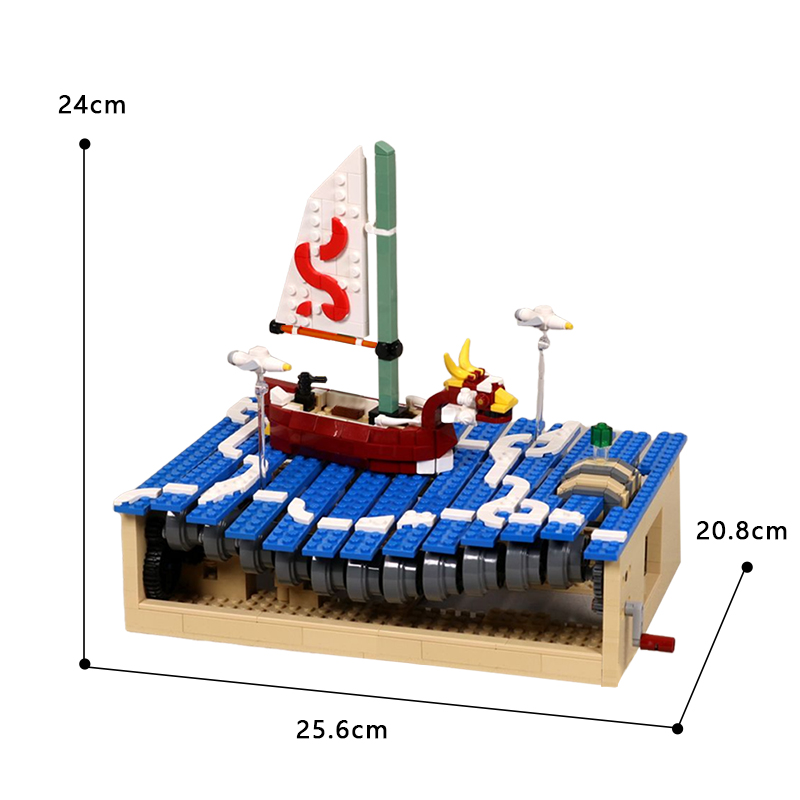 Zelda Adventure on the Great Sea MOC-113519 Creator with 731 Pieces is a set in the Creator collection. This MOC-113519 comes with an instruction PDF which is easy to build and find the missing pieces.
The MOC-113519 includes high-quality bricks, made from 100% ABS plastic so extremely safe for children, can be replaced with other brands on the market.
For MOC products, we do not provide any printed parts by default, please use ordinary parts of the same colour instead, except for the brickheadz's eyes. And the part color replacement is mentioned on the second page of the instruction.
There is no original box, but we guarantee our products are of guaranteed quality and they will be individually packaged and numbered for easy installation.