2019 Formula 1 – F1 Car MOC 31079 Technic Compatible With LEGO 42096 Designed By GeyserBricks With 1236 Pieces
2019 Formula 1 – F1 Car MOC 31079 is an innovative MOC set designed by GeyserBricks. This model has the correct proportions of a 2019 Formula 1 car according to the official FIA 2019 F1 regulations in terms of total width, bodywork width, bodywork height, rear wing height, front wing overhang and rear wing overhang in scale 1:9.444. The scale is based on the diameter of the tires. The wheelbase corresponds to the Mercedes F1 W10 car which is a whopping 49 studs.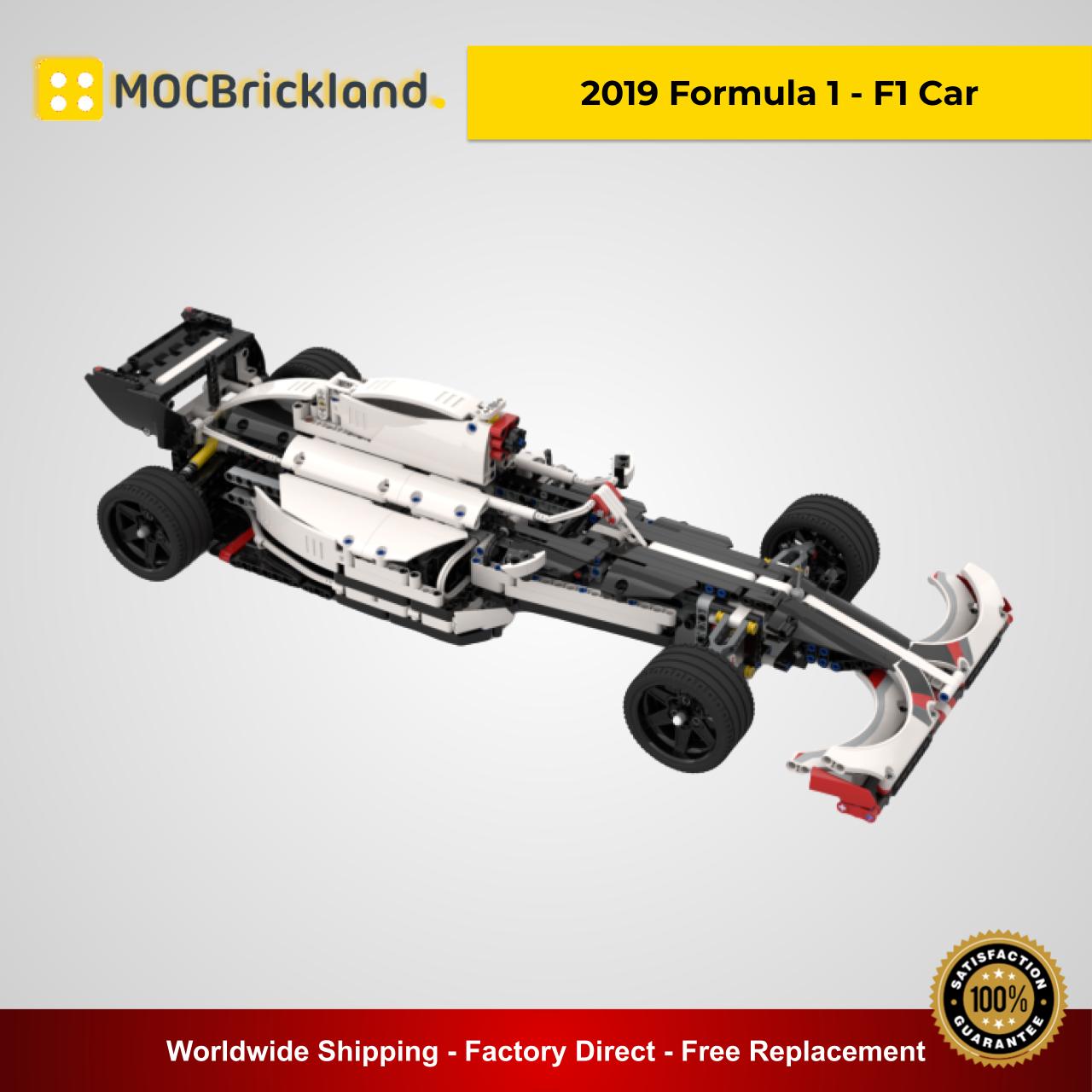 MOC 31079 2019 Formula 1 – F1 Car features various functions:
Steering in Ackerman geometry with working steering wheel
4 wheel independent suspension.
Tiltable engine cover
Working fake engine
PRODUCT DETAILS:
+ Including 1236 high-quality bricks
+ Provided with PDF Building Instruction
+ Dimensions: Length: 59.5 cm – Width: 22.3 cm – Height: 13.5 cm
NOTE !
This product does not have any stickers and electronically printed blocks. The instruction is only for reference and is subject to the actual parts package.