Supreme Race Car MOC 7513 Technic Compatible With LEGO 42039 Designed By Modoro With 1375 Pieces
24 Hours of Le Mans, original name Grand Prix de Vitesse et d'Endurance or Grand Prix of Speed and Endurance, probably the world's best-known automobile race, run annually (with few exceptions) since 1923 at the Sarthe road-racing circuit, near Le Mans, France. The racing circuit is roughly 8.5 miles (13.6 km) long, and the race is run in June, on one of the shortest nights of the year.
Supreme Race Car MOC 7513 is a motorized version of TECHNIC 42039 Le Mans Race Car. This set is renovated to have remote-controlled '4 +4 + 4' features including 4 wheel-driving (4WD), 4-speed sequential transmissions and 4 driving motors. The changes and features of the renovated race car are as follows:
1. Mounted drive motors (PF L-motor 4x)
2. Mounted a steering motor (PF S-motor 1x)
3. Mounted a gear shifting motor (PF M-motor 1x)
4. Mounted a motor for hood opening and closing (PF M-motor 1x)
5. Introduced a 4-speed sequential gearbox with enhanced durability and efficiency of power transmission enough to climb steep slopes (at the physical limit of LEGO gear parts), and to run the fastest speed as well
6. Mounted two PF rechargeable battery boxes
7. Mounted two SBRICKs for the remote-control capability
8. While including all of the above features, it maintains major design of the original 42039 model but earr fake engine and door open/close functions are removed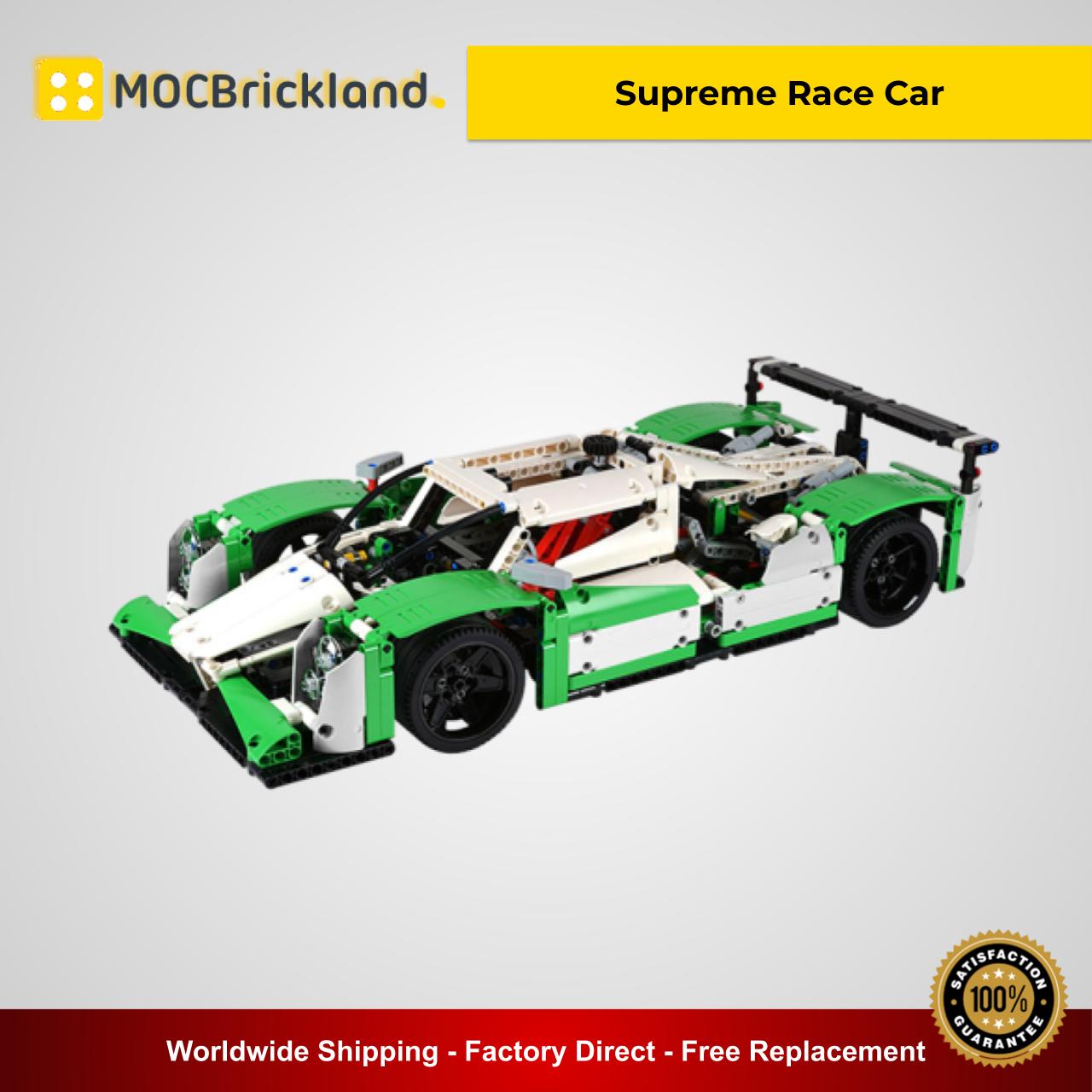 PRODUCT DETAIL:
+ Including 1375 high-quality bricks
+ Dimension: Length: 48 cm – Width: 37.5 cm – Height: 9.5 cm
+ Provided with PDF Building Instruction
NOTE !
This product does not have any stickers and electronically printed blocks. The instruction is only for reference and is subject to the actual parts package.