Bell-Boeing V-22 Osprey MOC 90019 Military Compatible With LEGO 42113 With 1651 Pieces
The Bell Boeing V-22 Osprey is an American multi-mission, tiltrotor military aircraft with both vertical takeoff and landing (VTOL), and short takeoff and landing (STOL) capabilities. It is designed to combine the functionality of a conventional helicopter with the long-range, high-speed cruise performance of a turboprop aircraft.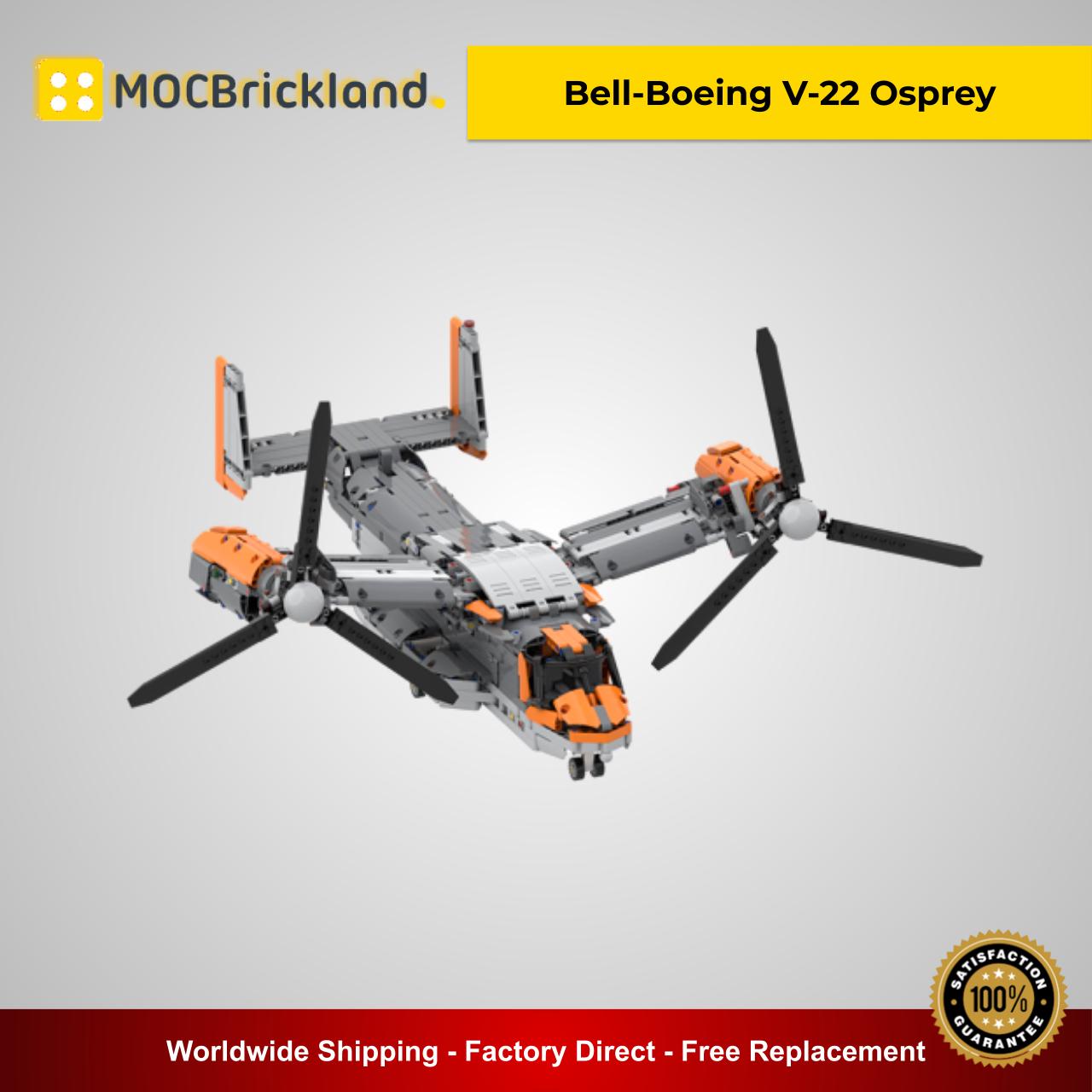 Bell-Boeing V-22 Osprey MOC 90019 is an amazing replica of this military aircraft.
PRODUCT DETAIL:
+ Including 1651 high-quality bricks
+ Provided with PDF Building Instruction
NOTE !
This product does not have any stickers and electronically printed blocks. The instruction is only for reference and is subject to the actual parts package.