Bismarck Military MOC 29408 Designed By Rad0lf With 7164 Pieces
Bismarck was the first of two Bismarck-class battleships built for Nazi Germany's Kriegsmarine. Named after Chancellor Otto von Bismarck, the ship was laid down at the Blohm & Voss shipyard in Hamburg in July 1936 and launched in February 1939. Work was completed in August 1940, when she was commissioned into the German fleet. Bismarck and her sister ship Tirpitz were the largest battleships ever built by Germany, and two of the largest built by any European power.
Bismarck MOC 29408 is an innovative MOC set designed by Rad0lf, inspired by The model shows the ship as it looked during the sea trials in the Baltic Sea before it left Gotenhafen together with the heavy cruiser Prince Eugen in May 1941 for the "Unternehmen Rheinübung", the breakthrough into the Atlantic.
The towers of the main artillery, the middle artillery and the heavy anti-aircraft are fully rotatable and can be aligned in height. The two 12t board cranes are also fully movable. The two aircraft catapults, which can be extended to the sides, are located in the middle of the ship. The hangar under the main mast has a sliding door, which can be opened and in which a reconnaissance aircraft of the type "Arado Ar 196" can be stored. In the area of the funnel and on the hangar are stowed various traffic boats, motor launches and cutters. The deck and superstructure can be removed in two parts.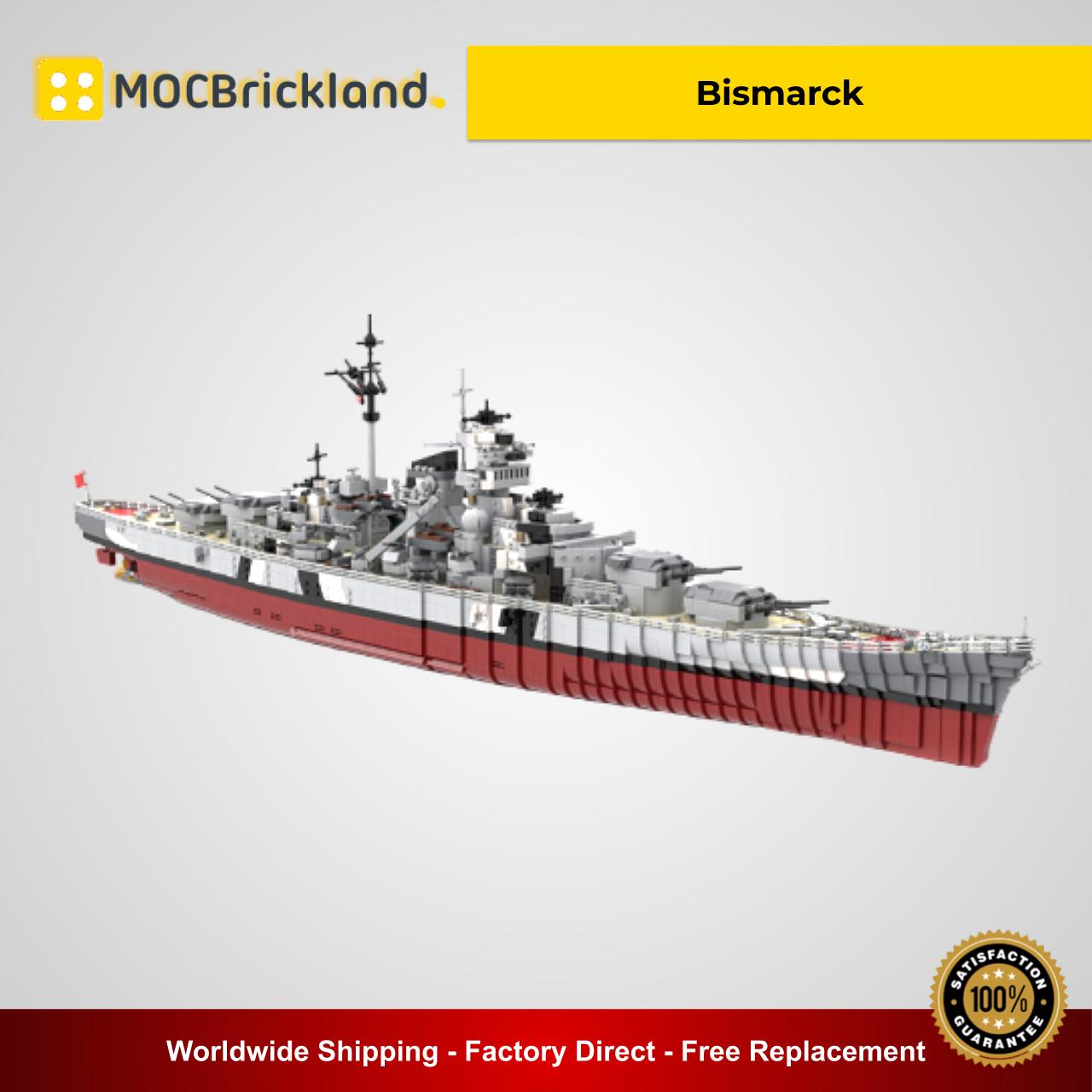 PRODUCT DETAIL:
+ Including 7164 high-quality bricks
+ Dimension: Length: 125 cm – Width: 18 cm – Height: 31 cm
+ Provided with PDF Building Instruction
NOTE !
This product does not have any stickers and electronically printed blocks. The instruction is only for reference and is subject to the actual parts package.