Custom Nintendo Bowser MOC 12349 Creator Designed By Buildbetterbricks With 798 Pieces
Bowser, or King Koopa, is a fictional character and the main antagonist of Nintendo's Mario franchise. In Japan, the character bears the title of Daimao. In the United States, the character was first referred to as "Bowser, King of the Koopas" and "the sorcerer-king" in the instruction manual. Bowser is the leader of the turtle-like Koopa race and has been the archenemy of Mario since his first appearance, in the 1985 video game Super Mario Bros.
MOC 12349 Creator Custom Nintendo Bowser is an innovative MOC set designed by Buildbetterbricks.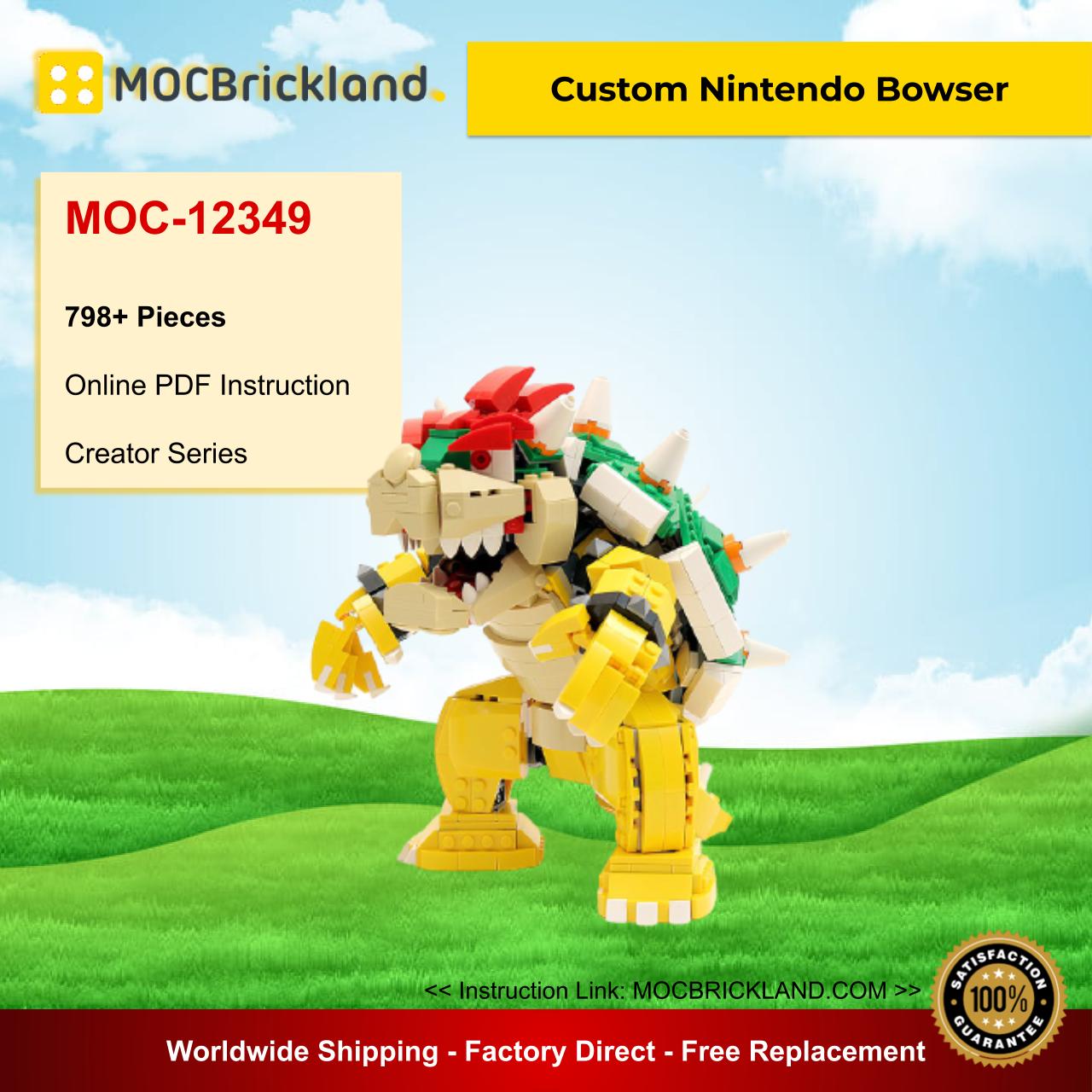 PRODUCT DETAIL:
+ Including 798 high-quality bricks
+ Provided with PDF Building Instruction
NOTE !
This product does not have any stickers and electronically printed blocks. The instruction is only for reference and is subject to the actual parts package.