Jurassic Jeep MOC 30511 Movie Designed By Victaven With 1239 Pieces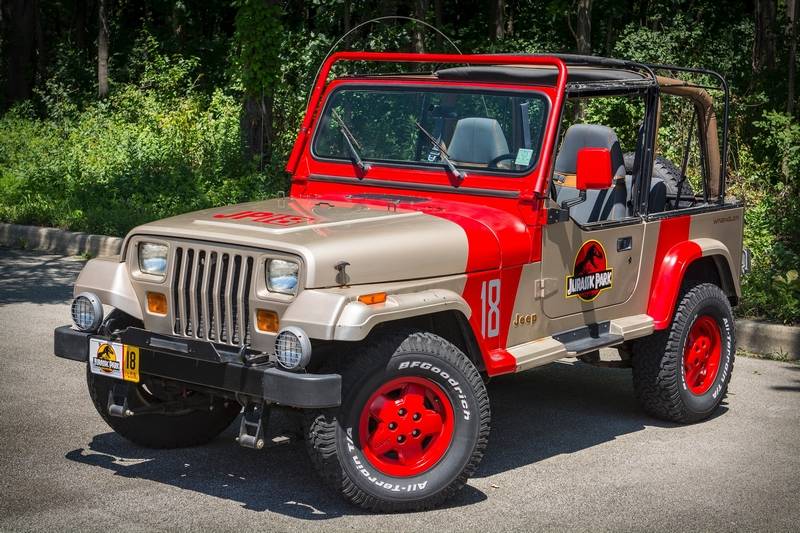 Jurassic Park was the greatest movie magic ever that gives us a healthy appreciation for an American motor staple, the Jeep. The utility off-road vehicle of choice for this park of dreams was the 1992 Jeep Wrangler YJ Sahara model. Its original color was Sand Beige.  In 1992, it was the only year the Wrangler came in Sand Beige in the Sahara package, so they're extremely rare.
MOC 30511 Jurassic Jeep is an innovative MOC set designed by Victaven, based on Jeep number 12 from the original movie. This model has tons of features like a winch, off-road bumper lights, windshield guard with off-road lights, rearview mirror, opening side and rear doors, lower skid-plate, tan interior with cup holder and embryo can, proper mirrors and antenna for the movie version, and lengthened rear bumper guards. The framework shows lower solid suspension as well as a solid front and rear axles with driveshafts. The only thing it needs is minor decalling for the doors with the movie logo and the "JP12" on the front fenders and hood. This model can be easily recognized even without, but the decals will enhance the model.
PRODUCT DETAIL:
+ Including 1239 high-quality bricks
+ Provided with PDF Building Instruction
NOTE !
This product does not have any stickers and electronically printed blocks. The instruction is only for reference and is subject to the actual parts package.