Manned Spacecraft MILITARY SEMBO 203304 with 904 pieces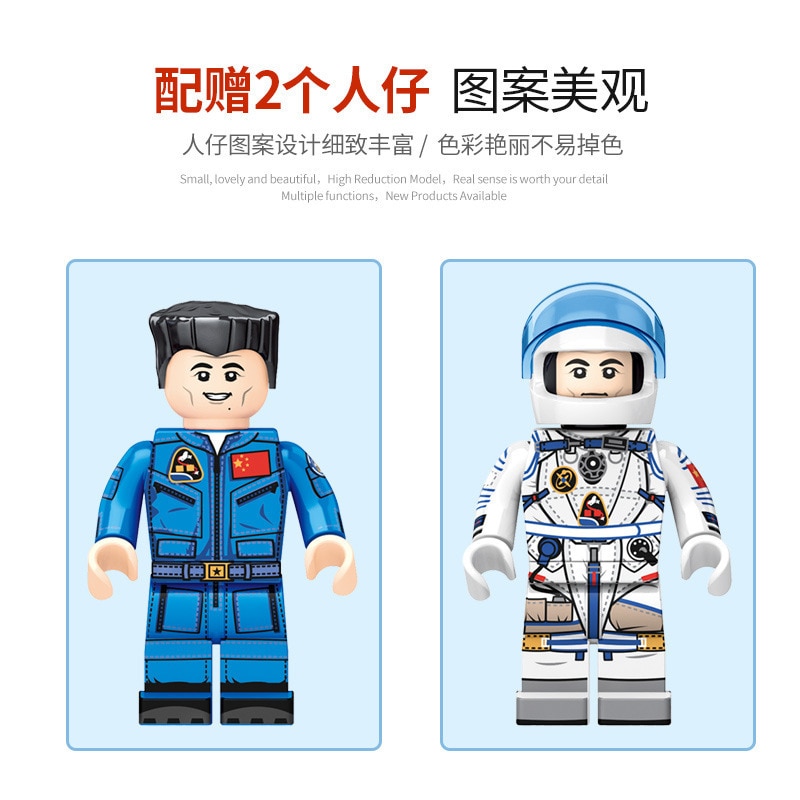 Manned spaceflight is spaceflight with a crew or passengers aboard a spacecraft. Spacecraft carrying people may be operated directly, by the human crew, or it may be either remotely operated from ground stations on Earth or be autonomous, able to carry out a specific mission with no human involvement.
MILITARY SEMBO 203304 Manned Spacecraft is an innovative SEMBO version, produced by SEMBO Factory
The product includes 904 high-quality bricks, made from 100% ABS plastic so extremely safe for children, can be replaced with other brands on the market.
MILITARY SEMBO 203304 Manned Spacecraft is provided with detailed Manual Book so it is easy to build, easy to find the missing pieces
NOTE: The product does not include any printed parts. All the printed parts will be replaced by the ordinary parts.